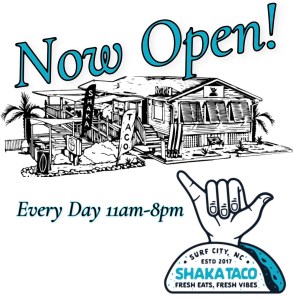 Ironclad Golf & Beer Garden – Renovation Update
Phase II – Beer Garden and opening of the back 9
The back 9 of the course opened as planned in May of 2021.  The greens have taken a while to get back in shape, but they are coming along.  Day by day the team is attacking what was years of neglect to the property.  As we knew from the start this will be a multi-year work in progress. Ironclad would like to thank the community for the positive comments.  It inspires the team to hear the great feedback.
The beer garden has been a tad of a challenge.  Lumber prices increased five-fold for certain lumber types from a few years ago.  Once we got into the project we had to do some re-engineering.  The changes have been approved and work will be completed soon.
Phase III – Restaurant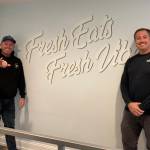 Ironclad is thrilled to announce Shaka Taco is Now Open! The new "Mainland" location is located next to the beer garden allowing both indoor and outdoor seating for customers.  Their affordable, tasty fresh food along with the good vibes of Shaka Taco make it a perfect match with the "Fun Golf" theme of Ironclad Golf. Please check out the Shaka Taco Tab on the Homepage for their "Mainland" Menu and Hours of Operation!
Phase IV – New Irrigation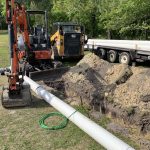 Our new irrigation system is now complete! All of the pipes and sprinkler heads throughout the entire course have been replaced. We appreciate your patience and excitement for all of the changes/improvements we have made and are going to make to the golf course and surrounding areas. It has truly been a work in progress since day one!
Phase V – Clubhouse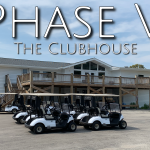 Ironclad received hundreds of responses to our request for input on the clubhouse. Thank you all for the input.  We have a draft plan but thought it prudent to first understand the beer garden and Shake Taco operations to include parking, staffing, vendors, etc. before we finalize the plan for the clubhouse. 
Thank you again for all of the positive reviews.  Always happy to hear your thoughts and input. 
Please send to: Info@Ironcladbrewery.com